Transform Health Indonesia works with partners and the government to ensure a fully digitalised and integrated primary health care system in Indonesia by 2030.
The coalition works by empowering marginalised communities and their representatives, as well as youth, women and frontline healthcare workers, to provide them with a platform through which they can engage the government and donors and call on them to prioritise equitable adoption of digital technologies to achieve Universal Health Coverage by 2030.
The coalition is coordinated by IAKMI – the Indonesian Public Health Experts Association – with over 35,000 members across Indonesia, composed of public health professionals, public health students, women-led organisations, academics, government health local authorities, and young people.
OUR KEY OBJECTIVES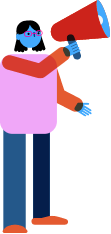 An integrated digital health curriculum for health science students

A digitally enabled health workforce

Integrated and interoperable health data

Integrated and interoperable Electronic Patient Health Records (ePHR)

Increased digital literacy of youth, women and marginalised groups
The Indonesian Digital Health Landscape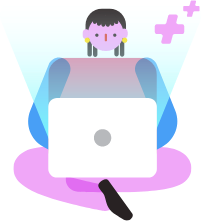 Digital health strategy launched by Indonesian government
Currently, more than 80% of healthcare facilities are untouched by digital technologies. However, COVID-19 acted as an impetus for the Government of Indonesia to push forward digital transformation plans across the public sector, including health. In March 2021, the DTO (Digital Transformation Office) at MoH was established focusing on three major aspects: electronic medical records, simplification of health service applications and regulatory support for the health innovation ecosystem. In December 2021, the Digital Transformation Strategy 2021-2024 was launched. However, the resources allocated to implementation of digital health roadmap at sub-national level are unclear. Further, the government has not set up any mechanisms for multi-sectoral dialogue on the implementation of the digital health blueprint that engages youth, women and marginalised groups.
Booming innovation, fragmented data and lack of interoperability
The COVID-19 pandemic not only encouraged innovation from the public sector but also the private sector thrived with over 400 health applications working in Indonesia, all with different standards and operating systems. This is where interoperability becomes imperative to enable different institutions' platforms, whether private or public, to "talk to each other" to provide quality, effective and efficient health care.
High but unequal internet penetration
Indonesia's internet usage is great with 202.6 mil internet users by January 2021, with an increase of 16% from 2020 to 2021. And mobile connection reached 345.5 mil by January 2021 with a over 1.2% increase in the same period. Yet inequalities remain a problem – between the main island of Java to others (West and East region), the gender gap, urban and rural gap and access to remote areas. Therefore, digital literacy among the marginalised communities must be a priority to respond to these gaps.
Absence of digital health in university curriculum
Digital health is not yet part of the health curriculum in universities, making courses still out of date. Therefore, making digital health an integral narrative in health science academia by including it as a curriculum, starting front the public health faculties and moving toward the entire health science realm of universities.
Frontline health workers are not digitally equipped
Indonesia currently has inadequate human resources to provide quality primary healthcare services. Frontline workers are not provided with the resources to integrate digital health in their services, and have little to no IT support.
WHAT'S NEW AT
TRANSFORM HEALTH
INDONESIA
[custom-twitter-feeds feed=2]