On World Health Day, Transform Health is shining a light on health data, with the launch of the
Health Data Governance Principles
– the first global set of principles that guide the use of data in health systems. They are grounded in human rights and equity, and oriented towards supporting resilient public health systems that can deliver health for all. With the rights of individuals and communities at their core, the Principles are clustered around three key objectives: protect people, promote health value, and prioritise equity. They create a common vision where all people and communities can share, use and benefit from health data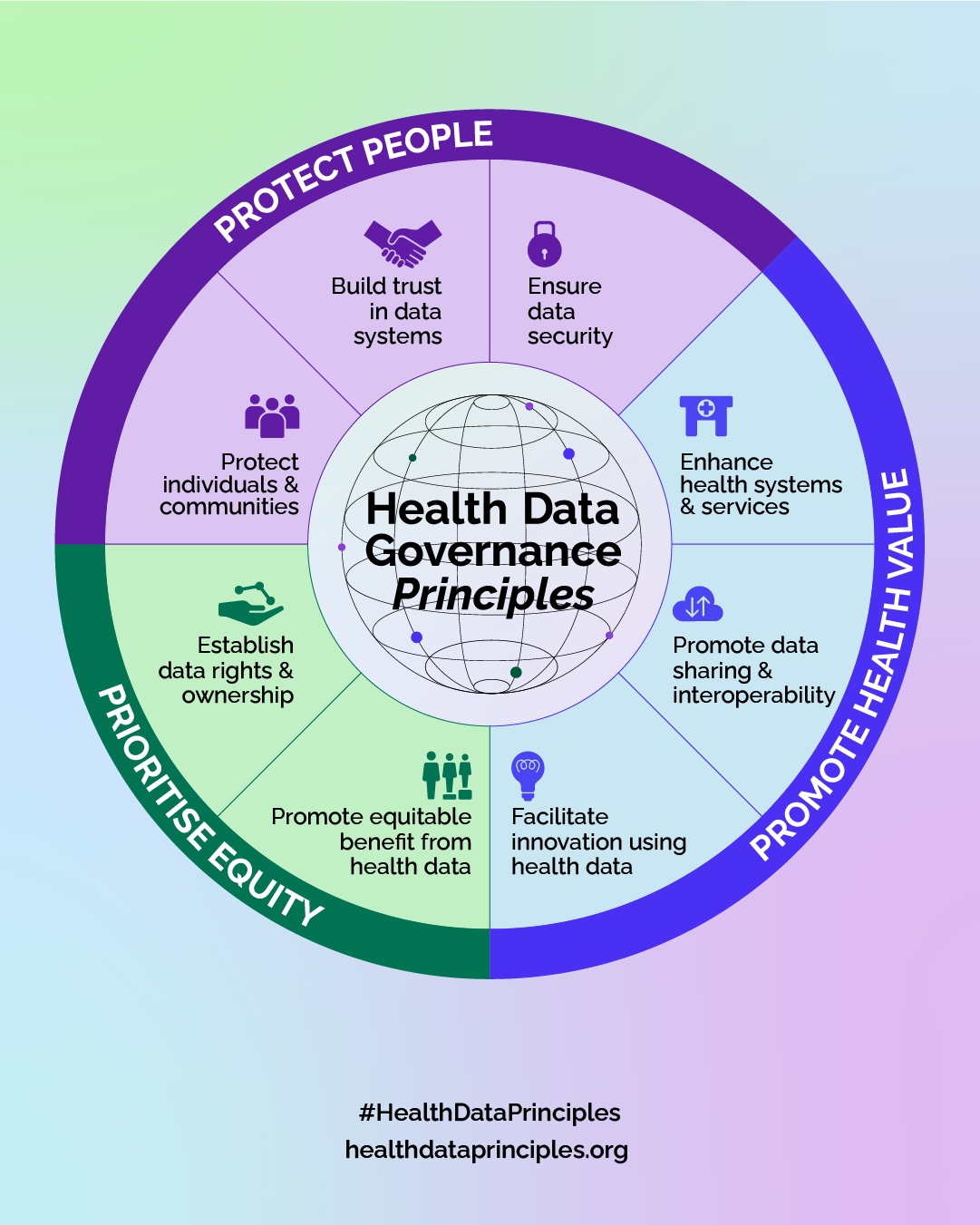 healthdataprinciples.org
Over 200 digital health experts from 130 organisations around the world came together to develop these Principles in an
inclusive, bottom-up process
that was stewarded by Transform Health. This included governments, international organisations, civil society, research institutions, and private-sector actors. We urge organisations, institutions and governments to endorse the Principles. "The Principles are a public good, available for everyone to use. Transform Health is proud to have stewarded this process, and we encourage governments, technology companies and others who collect and use health data to incorporate these Principles in their work. As an initial step, we are calling on governments and organisations to endorse the Principles and commit to the equitable governance of health data in their work," said Mathilde Forslund, Executive Director of Transform Health.
Advocacy & Communications Toolkit
– that enable organisations to use the Principles in their workplace, organise meetings & events, advocate for a health data governance framework, and amplify the Principles on social media.